As you consider all of the places in the world to live, one of the most beautiful is Alberta, Canada. This spectacular province is known for the city of Calgary, which was rated as one of the Top Five "Most Livable Cities" on Earth in August 2015. It is also known for its expansive national parks and "Great Outdoors" rodeos. For those searching for a perfect place to live, Alberta immigration by way of the Permanent Resident Visa for Canada should definitely be considered. CanadianVisaExpert is a service that can help you get on your way to receiving that Visa as soon as possible.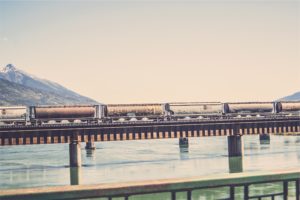 The landscape of Alberta is one reason that many foreign nationals choose to apply for a Permanent Resident Visa for Canada. With your Visa, you can enjoy the tranquility of Alberta's national parks: Banff, Elk Island, Wood Buffalo, Waterton Lakes, and Jasper. Imagine camping at one of these parks with snowcapped mountains nearby as you enjoy the forest filled with pine trees all about you. Let CanadianVisaExpert help you make this all-important move to Alberta by applying for a Permanent Resident Visa.
Living in Alberta also guarantees being able to enjoy a high standard of living that many foreign nationals only dream about. In 2015, Calgary tied with Adelaide, Australia, as the 5th "Most Livable City" in the world. The cities who win these honors are judged on their culture, infrastructure, environment, stability, education, and healthcare. With 100 being a perfect score, Calgary received 96.6 points. There's no doubt that living in this type of area would provide the perfect place to live, work, and raise a family.
Contact CanadianVisaExpert and let them help you get started on your Permanent Resident Visa application process today.
With Alberta's strong economy and employment opportunities, it's no wonder that many people who immigrate to Canada choose Alberta as their place of residency. Alberta has had an average of around 3.4% annual growth in the Gross Domestic Product during the last twenty years. Of all Canadian provinces and territories, Alberta has enjoyed some of the strongest economic growth over the long-term.
CanadianVisaExpert helps people who want to immigrate to Canada. They know the many opportunities that lie within this strong country, and they assist in the complicated process involving the applications, documents and more that must be submitted before a Permanent Resident Visa can be granted. Moving to Alberta Canada is one of the best choices you can make!