During former US President Donald Trump's administration, Canada made headlines in the USA about trying to lure STEM workers from America. Although the US has a new president, Canada is continuing to try and recruit skilled workers from the south. For years, the Silicon Valley had better salaries and weather, which drew Canadian engineers, coders, and researchers. But the Trump anti-immigration rant and visa restrictions gave the Canadian tech companies a competitive advantage. The pandemic departures from the Silicon Valley have sent many Canadian expats home. As a result, the number of applications from Canada for the US H-1B program has decreased drastically. Tech and political leaders in Canada are still pressing every button possible to increase the flow of talent in critical industries such as cleantech, advanced manufacturing, and biotechnology.
If you are considering relocating for a better job opportunity, contact Canadian Visa Expert. Their team of immigration professionals is dedicated to helping people get a visa to Canada.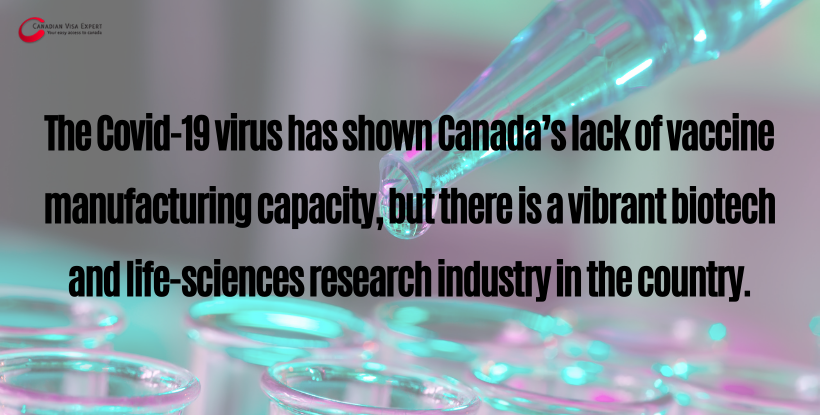 The Covid-19 virus has shown Canada's lack of vaccine manufacturing capacity, but there is a vibrant biotech and life-sciences research industry in the country. Several of the companies have raised a record amount of venture capital in 2020 during the pandemic biotech investment boom. Scientists are not the only professionals needed, but business leaders as well. Biomedical engineering, regenerative medicine, and companies in similar sectors are seeing a shortage of top managers, senior executives, and scientific specialists. Moving to a new country for a relocation job can be an exciting, yet, challenging time.
Canadian Visa Expert has a team to help answer your questions and walk you through each step of the immigration process. Contact them today!
Biotech Workers, Canada
Needs you!