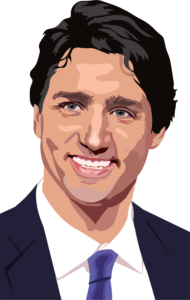 Over three years ago, the first Syrian refugees escaping the civil war in their country came to Canada. Personally welcoming them, Prime Minister Justin Trudeau presented them with warm clothing and invited them to become part of the Canadian "family." Those newcomers are now marking a momentous milestone.
They have arrived at the three-year residency requirement, and they are now eligible to apply for Canadian citizenship. While most of them will quickly embrace the opportunity to submit their application, others face barriers which range from application fees to language proficiency requirements. Canadian Visa Expert has a team of professionals ready to walk you through your visa options. You can receive assistance through every step of the immigration process.
Settling into the new life in Canada has come with challenges, said Basel Alzoubi, coming to Canada with his wife and three young children. Learning the new language and acclimating to the cold weather have been a few of the harder things. He said he has been enthusiastically preparing for Canadian citizenship.
"When I get Canadian citizenship, it opens all the doors," said Alzoubi. "I will be born again from this life." He has learned the language quicker than many other immigrants, which he attributes to his volunteer work, his social nature, and the several jobs he has had since relocating to Canada. Contact Canadian Visa Expert for help with the application process of immigration. They can guide you through each step until you are able to relocate to Canada.