Here are three important points you should know about Canadian immigration.
First, Canada is an immigrant-friendly country that encourages Canadian immigration.
Second, there are several Canadian immigration programs and each has its own eligibility requirements.
Third, immigration to Canada can provide you and your family with many wonderful opportunities.
The Canadian Visa Expert team helps people around the globe to explore their options for immigration to Canada.
Canadian residents, businesses and the government tend to view immigration to Canada favorably. Canada is one of the most multicultural countries on Earth (20% of Canadians are foreign-born), so many people who live in Canada have family or friends who went through the Canadian immigration process in pursuit of a better life.
The Canadian government and businesses in Canada also see immigrants as an asset for the country. Thousands of skilled foreign workers are needed to fill high-demand jobs in Canada, especially as more Canadian workers retire.
Therefore, Canada's government has established several Canadian immigration programs designed to bring qualified foreign workers to live in Canada and contribute to its economy.
The Immigration Consultants who work with Canadian Visa Expert have guided many clients through the procedure to immigrate to Canada.
The Canadian government has set a goal to authorize up to 300,000 people to immigrate to Canada annually through various Canadian immigration programs.
"Economic immigrants" who meet the eligibility requirements for certain Canadian immigration programs (such as the Federal Skilled Worker Program) may be able to qualify for Express Entry immigration to Canada.
Citizens or permanent residents of Canada who meet the criteria can sponsor eligible family members for Canadian permanent residency through the Family Sponsorship Program.
These are just a couple examples of Canadian immigration programs, each of which has specific eligibility requirements. If you want to live in Canada, the Canadian Visa Expert professionals can let you know which program you are best suited to apply for.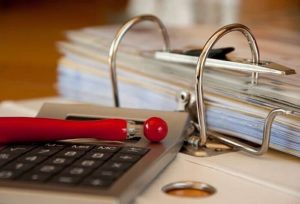 There are many benefits to receiving a Canadian visa for permanent residency. For example, Canadian permanent residents can live in Canada long-term; have access to educational programs; work at various jobs in Canada; open a business; receive free basic healthcare; own a home; and apply for Canadian citizenship once they meet the criteria.
Today, many Canadian Visa Expert clients live in Canada and can take advantage of these and other great opportunities. To learn more about immigration to Canada, contact Canadian Visa Expert!