Many people aren't aware that Canada has some of the best universities in the world! In the World University Rankings 2015-2016, which is published by Times Higher Education, the University of Toronto is the 19th top university in the world.
The same report ranked the University of British Columbia at the 34th spot, McGill University at number 38 and McMaster University was tied with Georgetown University (in the U.S.) for the 94th spot in the world.
Other high rankings include the University of Montreal at the 113th spot, which tied with Purdue University in the U.S. and the Pierre and Marie Curie University in France. The team at Canadian Visa Expert has helped many people immigrate to Canada and have the opportunity to attend Canadian universities such as these.
McGill University is ranked at the 24th spot according to the QS World University rankings for 2015-2016. The number 34 spot went to the University of Toronto, while the University of British Columbia came in at the 50th spot of the best universities of the world.
The University of Alberta came in at the 96th spot, the University of Montreal was 115th, McMaster University was 149th, the University of Waterloo is at the 152nd place, and the University of Western Ontario came in at the 192nd spot. One of the reasons that immigrants want to move to Canada is to take advantage of the fine universities here, and Canadian Visa Expert can help you get started on that process.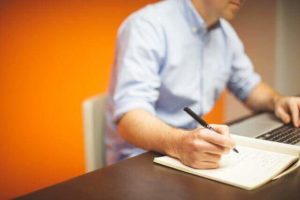 Another ranking report is through the Academic Ranking of World Universities (ARWU), and their 2015 report placed many of Canadians universities among the top 100 in the world. These include placing the University of Toronto at the 25th place, the University of British Columbia at the 40th place, McGill University came in at the 64th spot, and in the 96th place among the thousands of universities around the world is the McMaster University.
The Canadian Visa Expert team has been helping thousands of foreign immigrants evaluate their eligibility for a Permanent Resident Visa to Canada for many years. One of the advantages of receiving this visa is gaining access to Canadian universities and other educational programs.
If you want to explore the possibilities available through immigration to Canada, contact the Canadian Visa Expert team to get more information.